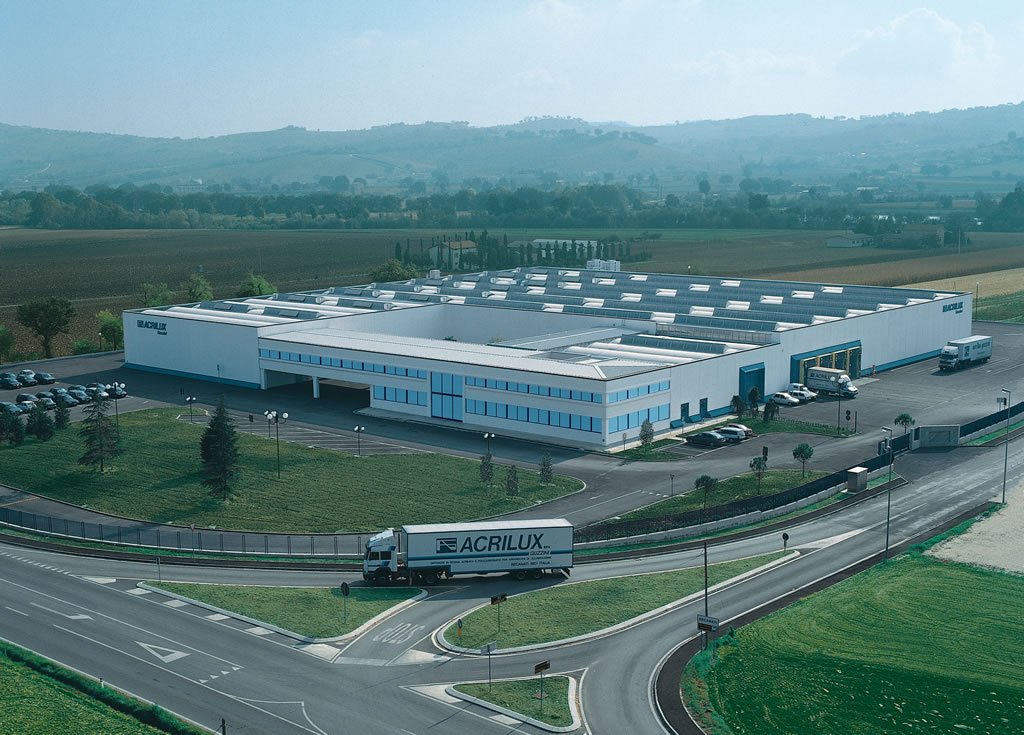 Guzzini Engineering Crescere con le Idee
History.
Guzzini Engineering SRL is a fully owned company of Acrilux SPA one of the many Companies belonging to the Guzzini family. It is an Italian industrial group established in 1912 by Fratelli Guzzini: a rather unique story which began with the production of products made of ox horn and characterised by the subsequent use of various synthetic materials.
A history of development and ongoing technological research that has led the company to acquire a unique understanding of thermoplastic materials..
Acrilux was created in 1966 and grew in this cultural and industrial context. During the forty years of activity the company developed, for its internal production needs, several technological instruments that in 1994 started to sell to the market, at first, with a specific commercial division: Guzzini Engineering and today with Guzzini Engineering SRL.
Production.
Since more than 30 years Guzzini Engineering produces and sell with its own commercial network, hot runners, and more in general, technology for the injection moulding.
"Crescere con le idee": (Growing up with Ideas) is Guzzini Engineering's philosophy. This philosophy base its existence on the development of new advances technologies to improve both the production efficiency and quality
Guzzini Engineering is actually trying to put this philosophy into practice to become a miles stone for whoever wish to be in the forefront on the plastic industry.